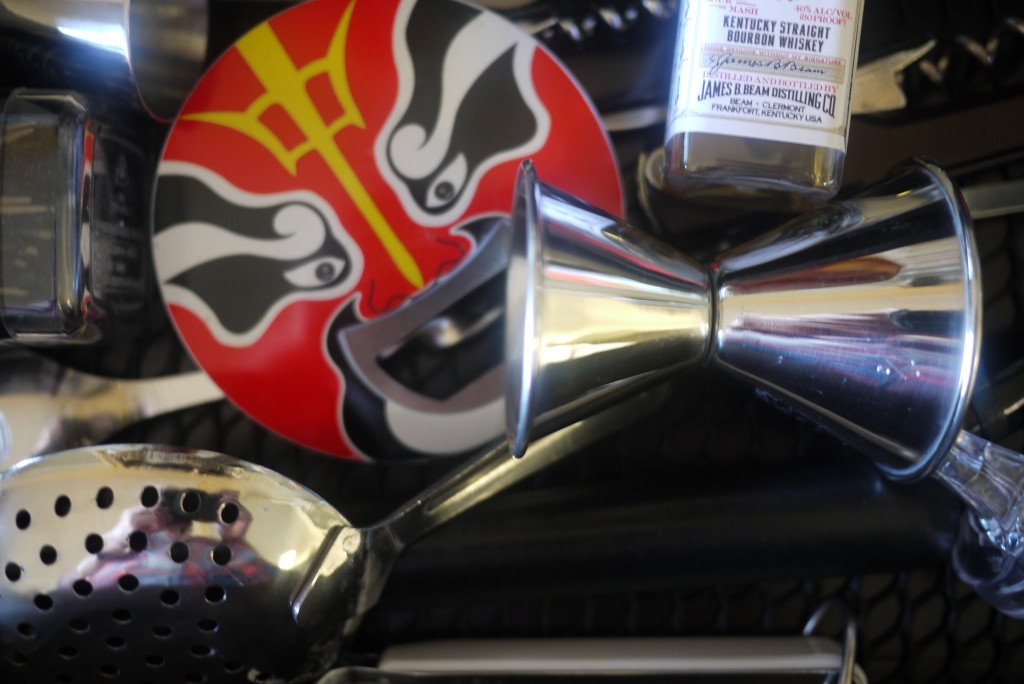 Stir and Strain is a cocktail scratch pad where your host, Elana, develops and tests cocktails out of a home bar with an emphasis on seasonal, classic, and the occasional Tiki drink thrown in.
The scratch pad idea means that I'm putting ideas to paper, but sometimes I want to converse with the audience on what to do next. It is also now expanding into more of the cocktail world: trends, techniques, gadgets! Stayed tuned for more fun.
I'm a believer in making your own bar syrups, garnishes, and bitters, and think you should try your hand at it too. They tend to taste amazingly better.
Here's some more info about me:
I live in Los Angeles. I'm married. I have a dog.
I've been writing here for two three years.
I was a finalist for Saveur's 2014 Best Cocktail Blog!
My site was featured on Serious Drinks list of the Top 8 Cocktail Blogs you should be reading. Thanks for reading by the way.
I contribute bi-monthly (and sometimes tri-) posts on the Serious Eats site.
Liquor.com listed me as one of the TOP 5 Cocktail Instagram accounts to follow!
Find me contributing cocktail recipes on DineXDesign!
Also now contributing cocktail fun at Freutcake.com!
You can hear me chat up the guys on the Table Set Podcast in this one episode. They're a fun bunch.
I have some drinks on Imbibe's website, which I think is pretty dang cool.
You can find my drinks and drink picks over on the Bar Notes App
I regularly contribute to Mixology Monday.
And Ray Liotta scares the crap out of me.
**Stir and Strain may contain affiliate links and sponsored products. Affiliate links help keep the Stir & Strain site up and running. All products given gratis to author are noted and used only if she likes the product. Author does not promote anything she wouldn't consume in mass quantities (or buy for her own home). 
If you are a distributor or PR company and are interested in sending products, please contact me at elana at stirandstrain dot com Please note that product reviews by themselves are not a feature on my site, however, products that are sent and used will be in some context reviewed within a recipe post.